Op 7 juli jl. is de podcast Zeg gelanceerd.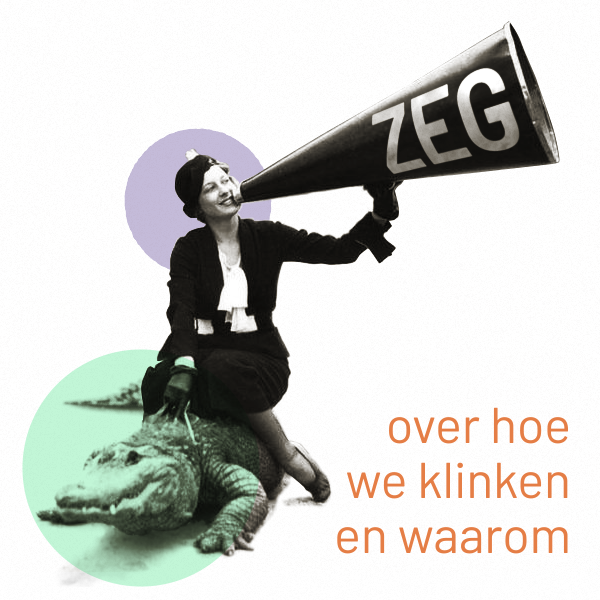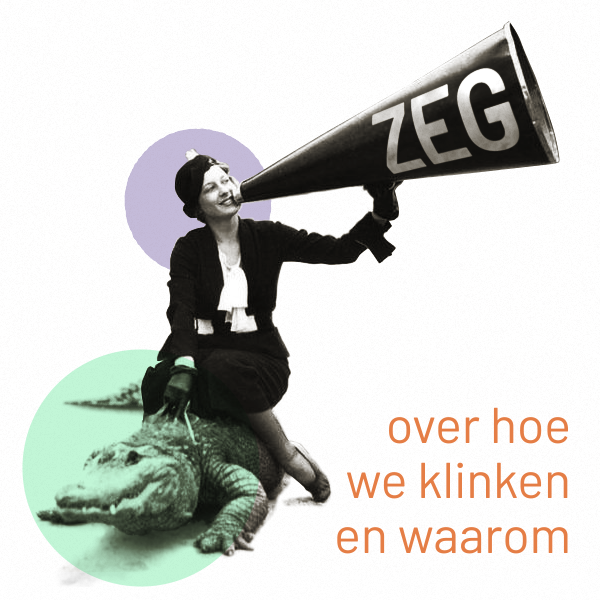 Zeg is een podcast, gemaakt door Tim Bosselaar en Hanneke Bax. In iedere aflevering gaan we op zoek naar het antwoord op een vraag die te maken heeft met stem of spreken. Waarom klinkt je eigen stem zo lelijk op een opname? Waarom zingt je moeder in een koor? Kun je horen of iemand homo is? Waarom praat je platter bij de fietsenmaker? Is je stem wel echt van jou? En waarom zijn alle Belgen hees?
Aflevering 1 staat nu online: Waarom klinkt je stem zo lelijk op een opname?
Bijna niemand vindt het leuk zichzelf terug te horen op een opname. Hoe komt dat precies? In deze aflevering zoeken we het uit. We spreken met KNO-arts Hans Joustra, filosoof Joep Dohmen en radiomaker Jurgen van den Berg.
Iedere eerste dinsdag van de maand verschijnt er een nieuwe aflevering. Te beluisteren via Anchor, Spotify, Google Podcasts, Pocket Casts, RadioPublic, Breaker en nog meer andere podcast apps!
LINKS: